"An intuitive perception."
In India, more than 1 lac students every year appear in different competitive exams of Homoeopathy but only a handful of them achieve the end results.
The Reason
It's because almost 95% of these exam aspirants
First, don't know where to focus. Due to sheer negligence, they end up building command on most irrelevant or un-important questions.
Second, many a student is not able to understand the difference between an 'actually' difficult question and a 'seemingly' difficult one. If simply put, they tend to leave a good number of questions un-attempted considering them too hard to crack while the questions can easily be solved using a right approach and that's too in 50-60% less time than they earlier attempted to solve them in.
How Homoeokul Helps
Homoeokul  is an advanced step in the field  of Homoeopathy providing a platform to crack any Post Graduate Entrance or Homoeopathy competitive exams on your finger tips in a non stressful and user friendly way.
It offers a smart way to solve a problem that is most likely to come in the exam but 'seems' complex to many. In simple words, you'll smartly be able to answer those specific questions which are crucial and are being skipped by other students and that's where you can get an upper-hand over your peers.
With first-hand experiences of cracking AIAPGET and UPSC examinations in India and constant analysis of the Homoeopathy based exams being conducted at college, state and national levels across India,Homoeokul's faculty members have a fair idea of how to help you gain genuine understanding of a topic and what tips to give you to optimize your score in particular Homoeopathy entrance exams you are targeting.
The Team Behind Homoeokul (Founders)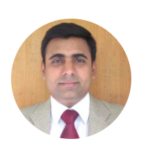 Dr. Sumit Paliwal, B.H.M.S, MD

National Institute of Homoeopathy​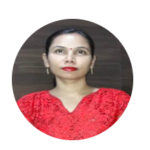 Dr. (Mrs.) Tarun Mishra

Homoeopathic Physician
Swati Kesharwani
We Also Acknowledge Our Academic Partners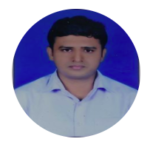 Dr. Vivek Kumar Shail, MD (Hom) NIH
Ass. Professor at RBTS, Govt. Hom. Medical College and Hospital, Muzaffarpur
Dr. Pankaj Shukla, MD (Hom) from NIH Kolkata
Research associate at LSD clinic OMCH
Dr. O.P Singh
B.S.C, BHMS, MD (WBUHS, Kolkata)
Ex. SRF, CCRH, New Delhi Lecturer, State NHMC, Lucknow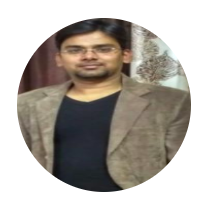 Dr. Mohit Vishwakarma
House Physician, Govt. L.B.S.H. Medical College & Hospital, Prayagraj (U.P)